Reis against the Spülmachine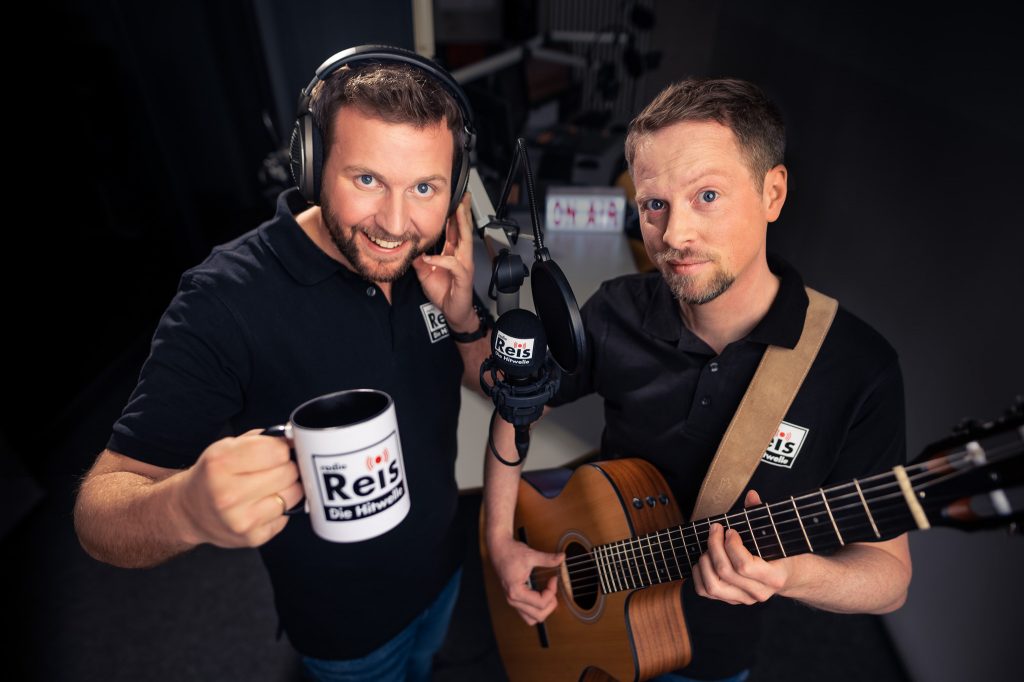 Vorhang auf und Radio an! Reis Against The Spülmachine präsentieren in ihrem dritten Bühnenprogramm ihren eigenen Radiosender. "Radio Reis – Die Hitwelle" sendet das Beste von gestern, heute und morgen. Welthits mit Witz. Die Gute-Laune-Liedermacher drehen wieder voll auf und versprechen nur Knüller – keine Füller. Alles auf einer Frequenz, die auch ohne Sendemast überall gut ankommt.
Das Musik-Comedy-Duo aus Buxtehude und Oldenburg ist bekannt für seine urkomischen Songparodien und die Gabe, jedes Publikum in ekstatische Partylaune versetzen zu können. Deswegen haben sie nicht nur Songslams gewonnen und Comedy- und Kleinkunstpreise abgeräumt, sondern funktionieren auch als musikalische Allzweckwaffe auf renommierten Festivals und in altehrwürdigen Rockschuppen.
https://www.reservix.de/tickets-reis-against-the-spuelmachine-radio-reis-die-hitwelle-in-koblenz-circus-maximus-am-30-3-2023/e2055066
VVK 23,-€ / AK 27,-€